Teaching beginners or young learners can be difficult, as all children are unique, and some know some English whereas others don't even know one word or letter. This is why there are three types of beginners:
Complete beginners (who do not know any letters or words or sounds)
Slight beginners (they know the alphabet and some basic language)
Pre-Elementary (learners who are getting ready for Elementary level)
Cambridge call these three levels Starters, Movers and Flyers for young learners. All LuckyKids teachers for this level are experienced with working with young learners.
Here at LuckyKids we like to use several systems or providers of young learners materials like 'KidSparkz' or 'Play and Talk with Echo', a great system for teaching young learners, most beginners at LuckyKids are young learners who are at the second stage of beginners. As children nowadays learn English almost on a daily basis, with children's television programmes, computers, mobile phones and of course they are taught English at school now right across Europe from an early age.
On the first day of the camp, all children do a level test, once the test results are in the children are split into classes, beginners do a separate test which is a Cambridge test to define which level of beginners they are.
On the second day children start lessons, the teacher does some basic exercises to find out how much each child knows, whether that being, reading and writing or listening and speaking, and of course the children get to know each other through games, songs etc.
Echo has work sheets that children complete, CD's that children listen to and follow instructions. If the teacher decides that they want to teach a certain point, like writing their own name in English they use a sheet like this where they practice doing it several times:


Or they might practice writing the alphabet by tracing over the letters: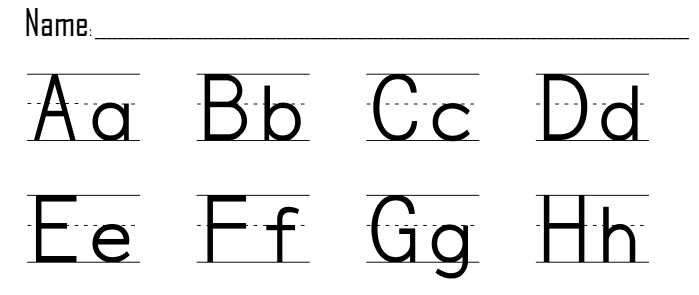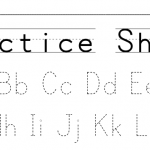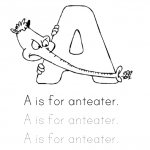 Children might also do some nursery rhymes with music: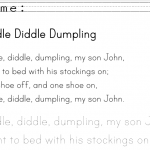 Here is a Youtube video for this nursery rhyme: https://www.youtube.com/watch?v=mWU19agQ2rs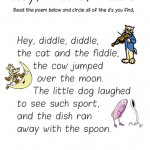 At LuckyKids we also use KidSparkz work sheets, and children don't just write, they also use colour pencils, and crayons, felt tip pens and can get creative whilst learning letters and words. Here is an example: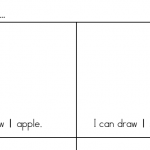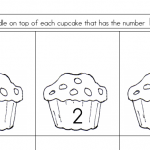 Children also colour the pages in ☺
The teacher for the beginners class decides on what material to use and what sheets to use, it all depends on the class or group, groups are usually small, they range from three to six children for beginners classes usually, depends on the children registered on the particular camp or session booked. All children have fun and classes are made interesting with music, lots of games and activities to keep them interested. This covers the first part of the educational session; the second educational session is for our 'Theme' work.
Here at LuckyKids we do not just teach them the language we also teach them about something interesting or important, this is what we call the 'Theme' of the camp, each camp has a different theme, for example, we have 'Going Green', which is where the children are taught about simple things like recycling, reusing things that are usually thrown in the bin, like cardboard rolls from toilet paper are then made into desk tidies etc.
Or themes like 'Best Disney movie' where the children decide which is the best movie for them, then research is done and they learn about the history of the movie, the characters, the story and the making of the movie. When a child learns about something they are interested in or what they like, in English, they are more likely to remember the language. During this time children learn basic art skills too, they draw or paint, get creative with glue and card. Fun is key in our lessons, not just for beginners but for all levels.
A typical english lesson
A typical english lesson would start in the morning after breakfast and circle time, which is the best time to learn, when the brain is refreshed after a good night sleep. The first part of the educational english session is for one and half hours, where they are taught English, say for example, shapes, so they are taught the names of shapes first, circle, square, triangle etc. Then they practice writing the new english words. After this they will do a game of matching the shapes to words, for example or 'Shape' bingo. After the first part of the lesson they then have a break for twenty minutes where they have fruit and mineral water.
The second half or the theme part of the english lesson, which is also for one and a half hours, is where they learn a certain thing and can get creative, for example making a cardboard rolls desk tidy, this just isn't creative, children learn to recycle, to think outside of the box, they would also be taught what happens if we just throw them away, they might also be shown a short video like:
https://www.youtube.com/watch?v=18FLfQDInI8
After the video a short discussion would take place where children are encouraged to speak and practice English. They are asked questions, for example: What shape is the rubbish landfill in the video?  What shape are rubbish trucks? And they practice the new english words they learnt earlier. During the second half of the english lesson, they also learn some basic art skills.
The last five or ten minutes of each day is 'Tidy up time', where they learn to work as a team and help each other.
Every Wednesday at LuckyKids is horse riding day, but they still have lessons, at the horse base, one group of students goes horse riding while the other group has a lesson, then they swop over. But they are taught outside and it is more relaxing and the children have more fun outside the classroom, and can see what kind of things they can use from nature, like for example, cardboard rolls with twigs can make a really nice desk tidy ☺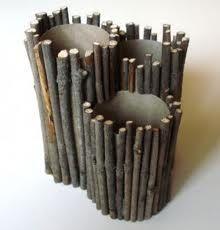 Written by Neil Waters, English Coordinator at LuckyKids.