Our team is made up of teachers and animators, who had the calling to mentor and tutor children.
They are not instructors or taskmasters, who hand out assignments; rather they are helpers and guides.
Their job is to advise, not to impose opinion.
They teach children how to fully use the capacity of their minds to acquire knowledge, helping and encouraging them along the way.
Our teachers come from English speaking countries.
Through communication with them, the child gets the opportunity to enrich vocabulary, increase his/her knowledge about the world, and to acquire correct pronunciation.
Our animators have long term experience in organizing entertaining activities in English.
They focus on building a comfortable, fun and extremely engaging atmosphere for the children.
The whole team aims to encourage the children to collaborate with one another, so that they become more confident, curious and well-rounded people.
OUR TEAM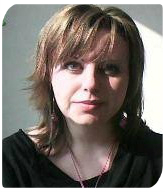 Manager: Yoanna Benevreshka
Date of Birth: 6th of June, 1980
Education: Academy of Music, Dance and Fine Arts, Plovdiv – Musical Pedagogy; Master degree – Management
Professional Experience: 2002 – 2012, music teacher with English at "Chuden Sviat" Kindergarten, Wonder World All Day English Center, St. George School – Sofia; 2006- present Manager Wonder BE (Babysitting and Entertainment) at Wonder Group
Hobbies: Music, Theatre, Cinema, Art
---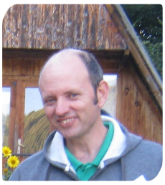 Coordinator English Department:Neil Andrew Waters
Date of Birth: 20th of August, 1971
Education: Newi University
Professional Experience:Teaching at a Private English School in Bulgaria past 5 years, member of LuckyKids International Summer Camp Team for 4 years.
Hobbies: Walking and Computers, craft work/making things.
---
TEACHERS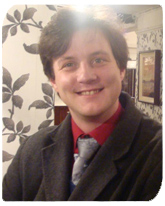 Teacher: Ranulf Niem
Date of Birth: 23th of April, 1987
Education: Natural and philosophical science A-levels and Spanish (NVQ), second level rugby coach.
Professional Experience: Lecturer in mathematics, philosophy and science in English in "St. George " school.
Hobbies: Rugby, climbing and hiking
---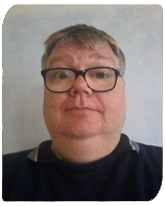 English Teacher: John Alexander Jamieson
Date of Birth: 30th of December, 1965
Education: HNC in Electronics and Communications Cambridge CELTA in English language Teaching Gity & Guilds 730 in Teaching Adults in Further Education
Professional Experience: 27 years teaching and training experience worldwide including UK, United Arab Emirates, Russia and latterly Bulgaria. Currently teaching Maths and Science at St Georges International School in Sofia, as well as private one to one tuition in Business English, IELTS and Cambridge Examinations.
Hobbies: Bass Guitar, Golf, reading Detective Novels and watching Football.
---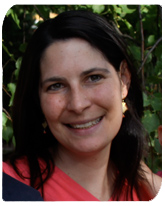 English Teacher: Christina Lando
Date of Birth: 26th of January, 1977
Education: Bachelor of Arts in Biblical Studies and Intercultural Studies, Biola University, La Mirada, California
Professional Experience: Teacher of English as a Foreign Language; Outreach to Orphans and Children-at-Risk; second year teaching at the camp
Hobbies: Running, reading, crocheting and needlepoint
---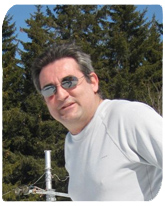 English Teacher: Steven Winner
Date of Birth: 25th of January, 1963
Education: TEFL and Bachelor degree, Dublin, Ireland
Professional Experience: Teaching English at the Sofia language center, Cosmos education center and Maximum English since 2005.
Hobbies: surfing, skiing, camping, fishing and music
---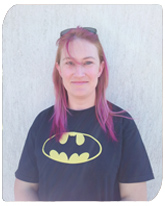 English Teacher: Janine Lee Vassilev
Date of Birth: 24th of April, 1985
Education: Business Management and School Management qualification – Scarborough Distance Education College (Part – time completion of course, while managing own school).
Professional Experience: Nursery School Teacher Ages 3 to 6; Owner/Principal of a Primary School; First Grade Teacher at St. George International School
Hobbies: helping animals, explore the world
---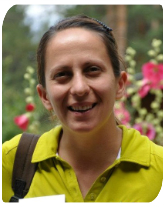 Assistant of the Manager: Desislava Vladimirova
Date of Birth: 12th of November, 1985
Education:Plovdiv University – Primary School Education with English
Professional Experience: since 2008 Teacher at Wonder World All Day English Center; Preparatory Grade Teacher at St. George School and preschool; fourth year counselor at the camp
Hobbies: skiing and reading books
---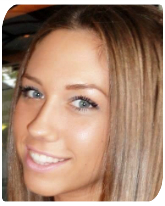 Assistant of the Manager: Valya Stankovska
Date of Birth: 9th of October, 1989
Education: Sofia University – Social Work
Professional Experience:2007- 2013 – Translator at Trussell Trust NGO, UK; 2011-2013 English teacher at FLC Markoni`s; Over 7 years participating at children camps all around Bulgaria; fourth year counselor at the camp
Hobbies: taekwon-do, football and travelling
---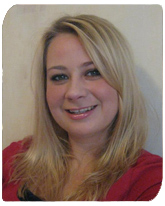 Counselor: Jaimee Black
Date of Birth: 19th of January, 1994
Education: Lewis‐Clark State College, Bachelors of Science Psychology; Teacher assistant Kinder College
Professional Experience: Childcare provider Private Employer; second year counselor at the camp
Hobbies: Going for walks and Photography
---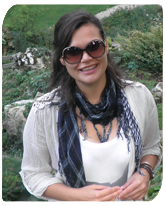 Counselor: Liliya Tosheva
Date of Birth: 7th of November, 1988
Education: Psychology student, first year
Professional Experience: Babysitter at Wander BE since 2012, second year counselor at the camp.
Hobbies:Reading, archery and walking in the mountains
---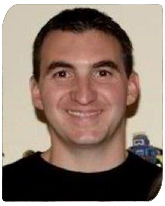 Counselor: Spas Stoimenov
Date of Birth: 27th of May, 1982
Education: Bachelor of Arts in Theology, United Theological Faculty, Sofia, Bulgaria; Bachelor of Arts in History, New Bulgarian University, Sofia, Bulgaria
Professional Experience: Trainer of Taekwon-do and general sports trainer, teacher of English as a foreign language, Director of Smile Bulgaria Foundation, serving orphans and children-at-risk
Hobbies:Physical fitness, soccer, studying history and culture
---