LuckyKids International Children's Language Camp was established in 2012 as one of the exclusive programs offered by Lucky Bansko Aparthotel SPA & Relax *****.
LuckyKids allows children from 5 to 14 years to experience an unforgettable vacation in an English-speaking environment without leaving the country.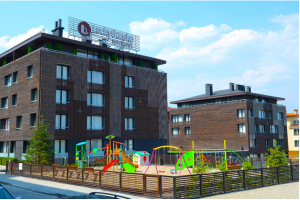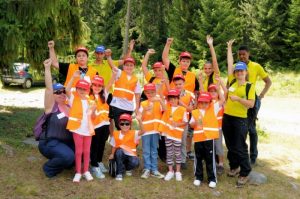 The program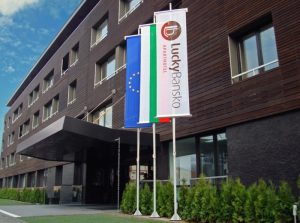 The program of the camp is developed in accordance with the best world practices in the organization and conduct of language camps.
We use interactive and project-based learning, combining physical activity with innovative pedagogical approaches to offer the perfect balance between education and adventure.
LuckyKids children's language camp, learning and play go hand in hand, and knowledge is acquired through experience and unique personal experience.
The team
Our team brings together highly qualified teachers from English-speaking countries, animators and managers.
We are all motivated to offer the campers a favorable environment for learning, coexistence and entertainment entirely in English, and to their parents, the peace of mind that their children are in safe hands.
Values, mission and goal


Our values are the well-being and
development of the potential of every child
, education in virtues such as tolerance and empathy, active and environmentally friendly lifestyle.
Our mission is to offer a competitive alternative to the most prestigious language camps abroad through a combination of intensive English language training, five- star accommodation and service and a unique experience in nature.
Our goal is to apply a variety of educational and upbringing approaches to create an environment in which children communicate freely in English and through play and fun learn more about themselves, nature and the world.
SUMMER CAMP
From June 18 to September 3
Daily activities in the mountains Teachers with native English 4 hours of interactive English language instruction