In most cases, the group of beginners includes children from 5 to 6.99 years of age and much less often older children.
Testing to determine the entry level in English for children is a light version. The children complete a test with pictures, then draw and play various games, and during this time the teachers have light conversations with them to get an idea of their knowledge of the language, as well as to determine how comfortable they feel in an English-speaking environment.
Based on the impressions from the testing, the teachers determine the appropriate method of teaching.
Forms of English language training for beginners at LuckyKids
LuckyKids International Children's Language Camp, beginners are divided into 2 groups:
Preschoolers who cannot read or write
School-age children who can read and write.
Preschool children – specifics of education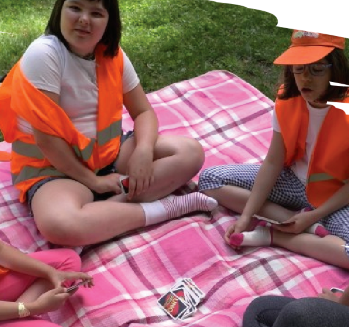 They get:
Maximum easy and understandable lessons
Game form of learning – use of audio-visual aids, role-playing games, songs and dances
Learning basic words and expressions to express basic needs and orientation in time and space: I need help, I have to go to the toilet, I'm hungry / thirsty, it's time to go to bed / get up, I have a headache / stomach / tooth, what is the time, the weather is good / bad, where are we going, etc.
"The Magic" words, asking for and giving help, basic virtues and other issues of an educational nature
Development of fine motor skills through:

arranging picture puzzles
connecting points
matching a letter with an object
repetition of the broken line, etc.

Work on the thematic projects set in the program of each camp shift
The listed approaches are embedded in unconventional and inductive methods of early foreign language learning such as suggestopedia, Montessori method, solar pedagogy, Waldorf pedagogy and others.
As with the more advanced groups, each teacher chooses how to approach the dynamics of the current group .
IMPORTANT! Preschoolers who cannot read and write but speak high-level spoken English are also in the beginners' group, as they cannot cope with higher-level requirements due to their fragile age.
Education of school-age children – specifics of education
They get:
Emphasis on writing phrases and sentences related to everyday life in the camp or the project topic
Other main topics: "Fruits and vegetables", "Vehicles", "Animals in the forest / farm / jungle / sea", "My city", "My family" and others.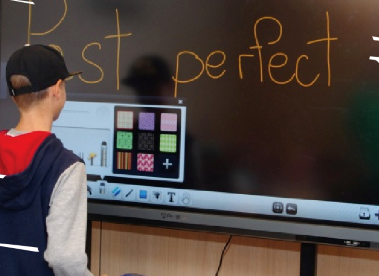 The training covers topics from the social and natural world – the main directions in preschool and early school education, which lay a solid foundation for learning English and facilitate children in its future use.
Often at the end of the shift, children in this group can write short stories about 1/2 page long.
IMPORTANT! At LuckyKids, we follow the British educational requirements for teaching English to children.
According to them, children up to 8 years of age are rarely corrected regarding the correct spelling of words – spelling is taught in the second grade, and until then children can write the words as they hear them.
What does the success of the training in the group of beginners depend on?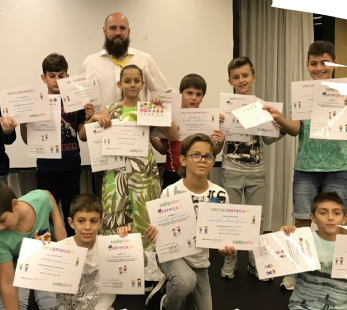 The end result of learning English at the primary level largely depends on the general condition of the child, as well as on his successful adaptation to life in the camp.
Some children have a language problem, others find it difficult to communicate with unfamiliar adults or unfamiliar peers, others are separating from the family environment for the first time, and so on.
It is for these reasons that children from 5 to 7 years of age are admitted to the camp with a companion.
After the age of 7, we give parents the opportunity to decide for themselves whether their child needs additional support.
SUMMER CAMP
From June 18 to September 3
Daily activities in the mountains Teachers with native English 4 hours of interactive English language instruction