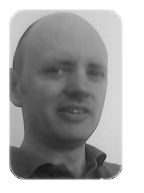 What is your full name?
My full name is Neil Andrew Waters.
Are you married?
Yes, I am. I'm married with two children, one nine year old boy and one four year old girl.
Where are you from?
I'm from England. I was born in Newcastle and then moved when I was six months old, to Birkenhead, which is near Liverpool on the other side of the river Mersey.
What made you move to Bulgaria?
I met my wife who is from Botevgrad in England eleven years ago, and she missed 'home' so much that we decided to move here.
How long have you lived here now?
We have lived here nearly nine years now.
Where do you live now?
We live in Botevgrad, in an apartment, but we are moving again soon, to a village just outside Botevgrad into a house.
Do you like living here? If so what do you like most and what don't you like?
Yes, I like living in Bulgaria, but not in an apartment, it isn't me, I like the countryside, animals and growing my own veg, which I can't in a flat; so can't wait to move.
Where do you work?
I work for myself as an English teacher, mainly doing one to one lessons but also do small groups and I also work part-time for an English school in Botevgrad, one day a week.
Do you like where you work?
Yes, working for yourself is rewarding, you don't really have a boss as such, the only problem I encounter is arranging classes sometimes, being married with children and both of us work and then clients are the same; sometimes I have to be bit more flexible than usual.
Why did you choose teaching?
Teaching privately can be rewarding, it helps the students reach their goals, and teaching in a public school is very different from working in a private school, clients who go to private lessons or schools want to learn so there is less distraction and misbehaviour to deal with.
What experience do you have?
I taught a little in England, but when I moved here I started working as a native speaker first and then started teaching English. So I've been teaching for nearly nine years full time now.
Which aspects do you like best about teaching?
Helping students overcome their difficulty of a certain point in learning English, each student is different so each student has different difficulties to overcome. Teaching is never the same, every student is unique and so the teaching methods vary depending on the student or class I teach, they all have different challenges.
Do you think teaching is rewarding?
Yes, it can be very rewarding, I think it mainly depends on the school you teach at, or where you teach, teaching in private schools is more rewarding I think than public schools for obvious reasons, but it also depends on the teacher; and the teacher's aspect, like students, each teacher is unique too.
Would you recommend teaching as a career?
Yes, I would, but teaching is not for everyone, you have to have patience and toleration to be successful at teaching.
Your life story, in your own words:
I went to all boys schools, which was common in England then. It was a very strict school; discipline in schools was very different to what it is now. I left school at 15, I was the youngest child in my school year, most left at sixteen; this was because my birthday was in August, one day before the school year cut off point. I wasn't disappointed, as I left in May when all my GCSE's finished so I couldn't work until I was sixteen, that was the law then, so had to have a long holiday instead.
At that time I wanted to be an Agriculturist, but my parents weren't wealthy, and they couldn't afford for me to go to college. I did what was called a YTS (Youth Training Scheme) in Horticulture instead; which was the closest thing that was available at that time.
YTS is like a college but you are trained whilst doing a job for two years, so I became a gardener and also worked on a small goat farm for several years, then I was offered a very good job at a glass factory and decided to take it, I was promoted several times whilst I worked there, until I became a department manager.
I then moved north, to Scotland for a better job and worked there for about ten years before deciding to move back south to England. I then went to University as an Adult learner, Adult learners can go to University if they are over 25 years of age and have never been before and it is supported by the government.
Adult learners get grants for things like, tuition fees, travel expenses, but not all expenses are covered by the government, so I had to work at the same time, part-time, like most students nowadays, mainly in different factories at weekends. I did a degree in designing and making jewellery, which took four years to complete.
I loved the time at University, met some really nice people of all ages, artists and designers. I then went on to do different jobs, at the same time working as a jewellery repairman part-time for myself, at home.
The competition is fierce in that trade and the work is slow, so had to do other work to make ends meet. When I met my wife, my life changed for the better. I moved abroad to a relatively nice country, with better weather and better food for sure. I now have two beautiful children and changed my career. I never thought I would become a teacher of English or live abroad, but here I am, enjoying it. I still like gardening and working with animals so maybe one day I will go back to that too, maybe get some goats in the future and become more self-sufficient. When we move things will change for the better too, but I will continue to teach English.