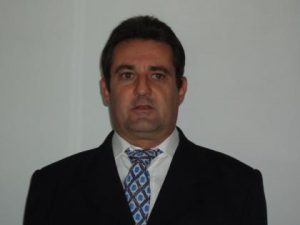 What is your full name?
My full name is Steven Clifford Winer
Are you married?
I was, unfortunately I'm now divorced.
Where are you from?
I'm from South Africa
What made you move to Bulgaria?
I moved here from Ireland, my ex-wife is Bulgarian so came here to see more of my daughter.
How long have you lived here now?
I have lived here for ten years now.
Where do you live now?
I live in Sofia, on Odrin Street.
Do you like living here? If so what do you like most and what don't you like?
Sofia, it's a great city to live. I like the parks and the proximity to the mountains, Greece and to Europe. I just do not like the pollution, especially the air pollution.
Where do you work?
I now work at The American English Academy – AEA
Do you like where you work?
Yes I do, it's a nice school.
Why did you choose teaching?
I enjoy helping people; teaching is great for helping students reach their language goals.
What experience do you have?
I have various experiences at numerous language centres and schools such as St Georges and the British School of Sofia. Also, many years of private lessons from grade 2 till university level in Mathematics and English.
Which aspects do you like best about teaching?
I get to change the world in a positive way, make learning fun, improve students' self-esteem and I form long lasting relationships.
Do you think teaching is rewarding?
For sure, it is.
Would you recommend teaching as a career?
Yes I would.
Your life story, in your own words:
I was born in South Africa where I grew up and went to school and studied Engineering at University. In 2001 I moved to Ireland where I worked for 5 years and married a "crazy" Bulgarian woman.
In 2007 we moved to Bulgaria. After a year or two I got divorced and continued to live in Bulgaria. In Bulgaria I started English teaching as there was a great demand for native speakers and experienced mathematicians who had foreign qualifications.