As modern parents, you probably have started to seek various opportunities for your child to learn a second language. We also assume that you are considering English lessons as the English language has become the global language in today's global world.
If you have really stopped on English, we can only greet you! Your decision is excellent and this is not only our opinion. This is also shown by all the world's statistics, according to which English is an official language in over 53 countries. This language is also one of the six official languages ​​of the United Nations and has become an official language in the European Union and NATO.
And what is the connection between your decision to stop learning English for children and the fact that it is an official language in over 53 countries?
The opportunity you will give your child in time to realize much easier anywhere in the world. The way you will lead him while he is still a little, will set the beginning of his better future … And, let's hope, you will be glad to see him in the lead of an international corporation, bank or business with world companies. But even if you do not reach these peaks, you will still be able to communicate freely with people from all over the world, get to know their culture, and not be ashamed of being unable to hold a simple conversation with on the other hand. English has entered so much in global communication that even surfing the Web is impossible without English knowledge.
How to choose a form of training?
For joy, more and more kindergartens and classes pay attention to English lessons, and as soon as the child goes to kindergarten, teachers will introduce him to the exciting world of foreign language. Unfortunately (we can not pass without negatives), classroom forms of education are not sufficient for good English.
The reasons for the problems in classes and gardens with English learning are pretty, but the main ones that are obvious and which you yourself will encounter are:
* the lack of sufficiently qualified teachers in English;
* Teaching methodology in classes is quite different from the methodology and level of training in summer language camps or classes.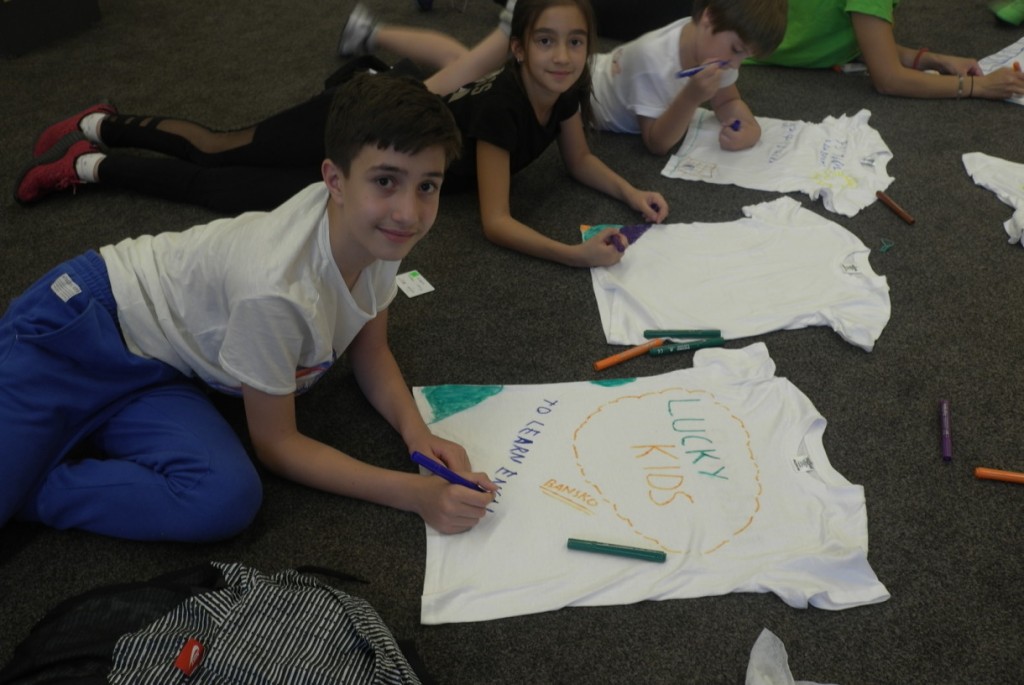 How then can you provide your child with a good English language?
It is understandable that when you have to choose extra-curricular training for your children, the hesitation is very strong. Weigh all the pros and cons, look for different opinions and the decision is quite difficult.
Yet … after choosing the variants you probably have already reached the conclusion that in our country the out-of-class forms of learning English for children are basically a two-year-old children's camp or class.
We put the two education methods on the scale and…
Classes
Language schools are good and give a solid base for learning English and you can save your child there, but …
The English class visit is not perceived very well by children, especially during the summer break.
Why? Well, put yourself in the baby's place. You go to school for a full year, after school attending additional English lessons, and just when you think you will relax and have fun during the summer vacation, you are enrolled at an English school in the city. And you do not like this scenario, do you?
Children perceive classes in English just as a school and for them the visit of such centers during their summer vacation is something they have to do. And you know yourself that when something is done on duty, it never produces the desired results.
Learning English in a summer camp is…
Studying English for children in a summer language camp is another thing. Children like camps because they do not perceive them as a school, but as a place to have fun at max. Summer children's camps also appeal to parents because they can combine English lessons with the active rest of their children.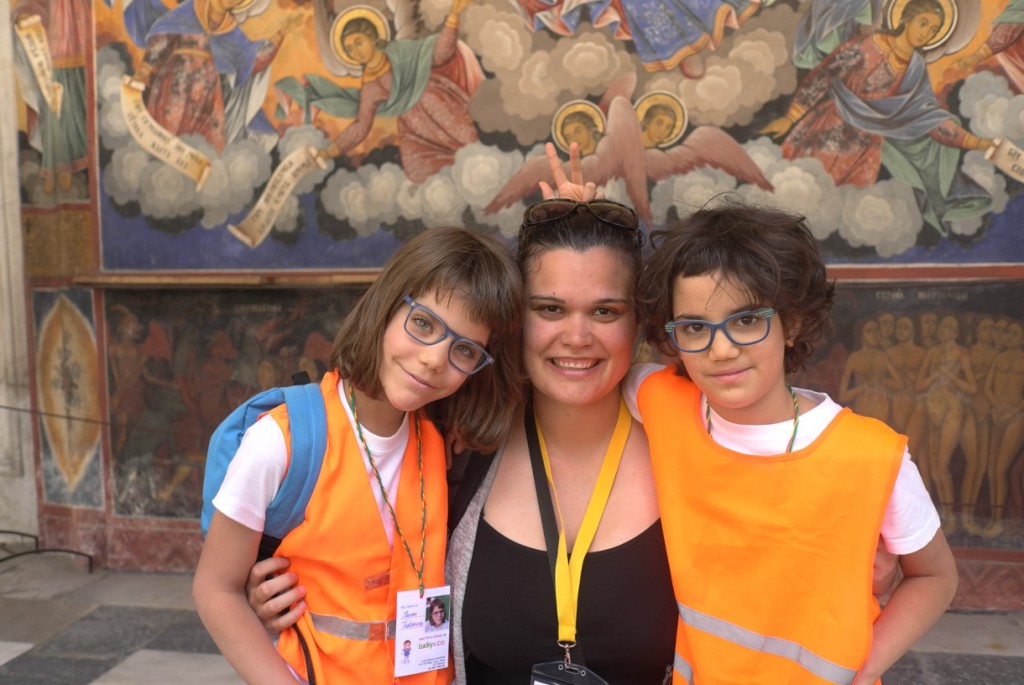 And a little more about the benefits of a summer camp for children 2018 in front of English classes.
English lessons in summer camps are held in places where children have the opportunity to exercise, play at will, have fun while they are studying. (Most often these camps are located in the mountains or on the beach, in a beautiful and pure nature, and the children are provided with wonderful conditions not only for learning English, but also for sleeping, eating, etc.)
Teachers' approach is very innovative and English lessons are held in the form of games, competitions, conversations … and all this outside of the dainty classrooms that kids do not want to see at least in the summer.
During the 2018 Summer Children's Camp, children speak English only (from getting up to bed) and are always accompanied by teachers whose English language is their mother tongue. This makes it much easier for children to learn the correct pronunciation, and learn only one (or two) weeks more than a full year at school or at the English class.
In addition to learning English, kids have fun with various games, and this is what high-skilled animators care for, who do not let them be bored for a minute.
The big bonus, however, is the new friendships the children tied during the camp. Remember your childhood and how happy you were when going to a vacation or a camp you met with other children and had fun all summer together … Good times, right?
By recording your child at a 2018 Summer Children's Camp, you will help him gather with children of his age not only from the country but also from abroad, and create many new friendships that I will remember for a lifetime with a smile. And why should not these friends continue over the years?
Training in Summer Children's Camp is recognized as the best by a number of world-class organizations such as the British Council, where children learn English the fastest and most well when teaching is in a different place than school and when the training is provided in the form of entertaining and competitive games.
Where to save your children to a summer camp?
Your capabilities are not small, as summer language camps are organized not only in many places in the country but also abroad.
To choose, you should look at the terms of each camp and answer the question whether your child (and you) will feel comfortable and comfortable.
Some of the summer camps offer lower stays, but be careful if you stop at them because you know the lower price means lower quality (both on a training and on a bed basis).
If you decide to send your child to a camp abroad, your options are also pretty, but again you have to consider whether your child is self sufficient to handle just abroad. In addition, it is a good idea to provide a small sum that you will need to pay for a summer camp outside the country.
Unexpected but useful advice
If you first record your child on a camp, choose one that provides high level and teaching, and hotel, animators, food, entertainment. Choose a camp that is located in a place where your children will not only be trained but will also be able to run on the meadows (however it is a camp, not a class). It is also good for teachers to be highly qualified and, if possible, English to be their native language …
If your child is between the ages of 4 and 10, it is nice to have a place where you can stay nearby (without worrying, of course).
For example, camps such as Lucky Kids Bansko are organized in a luxurious five star complex, so you can relax in the complex while your child is having fun at the 2018 summer camp.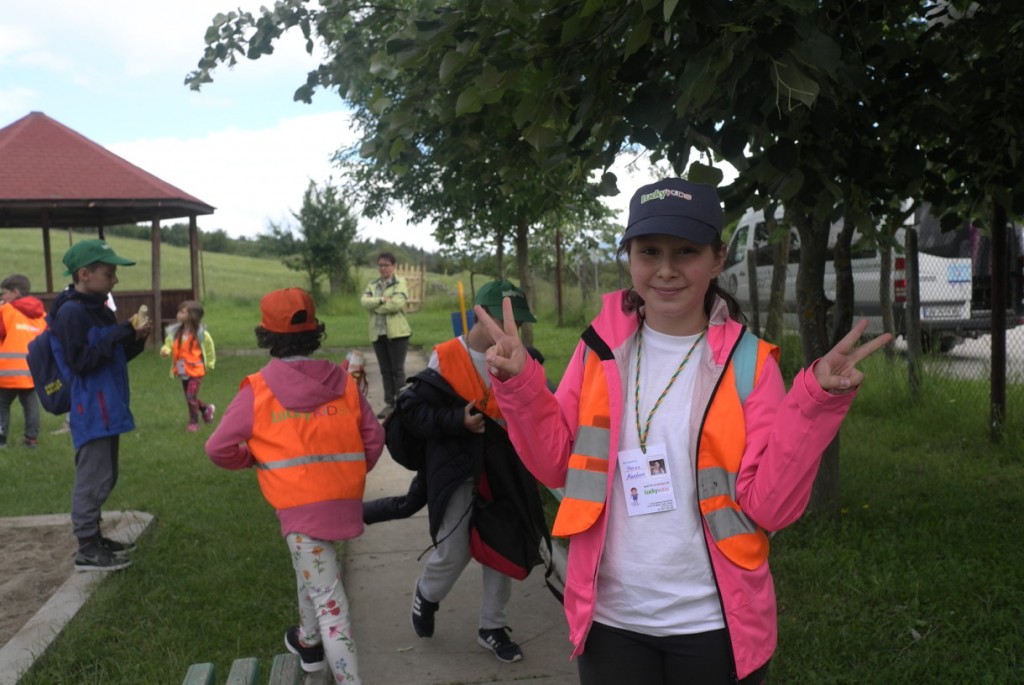 Additional school or Summer Children's Camp 2018?
Undoubtedly the best choice for English language training for children is the summer camp for children! Language schools are good and at a high level, but they are not the most suitable solution especially during the summer vacation of the children.
If you want your child not only to learn English, but also to open up to the world, become self-sustaining and strengthen physically, consider the idea of ​​saving him at the 2018 summer camp.
Your child needs to spend an amazing summer among his peers, and what better than playing, resting and having fun while studying English in a clean, beautiful and beautiful place.
Consider the idea now, look for different opinions and be ready with the decision for the next summer and the 2018 Summer Children's Camp!
Whatever you decide, it is more important for your child to go willingly and come home to you with good English and with a bunch of new friendships from a great summer.
And do not forget…
The earlier your child starts with English lessons, the more benefits he will have in the future. As parents, it is your responsibility to give as many opportunities for your children as possible, and this can only be done if they speak English to perfection.