If your children learn English, it will be very useful for them to provide them with training and English-speaking environment. Which did not mean to export abroad.
Just sign them up on holiday in the International children's language camp LuckyKids in Bansko. This is a camp with training in English for children from 5 to 14 years. Shifts are 7 and 14 days, there is an option to extend it up to three weeks.
This is an English camp. There, children from our country and abroad communicate throughout the day in English only – in all activities, including inhouse games and outside actions, the kids practice the language from the early morning until the evening. Thus, in an English-speaking environment they learn the language naturally, easier, faster and more efficiently.
LuckyKids was created by all International requirements and standards for language camps, using the world's leading practices for education and entertainment of children. Are met and all requirements for safety and security.
It combines two important things. Children earn interesting, fun, adventurous and joyful emotions holiday, and at the same time significantly improve your English.
The teaching material and overall program are drawn from the teaching team has extensive international experience.
Besides being of English-speaking countries – English their mother tutors have worked in the educational systems of different countries – the US, England, Ireland. Some of them are taught in English and in the United Arab Emirates and Russia.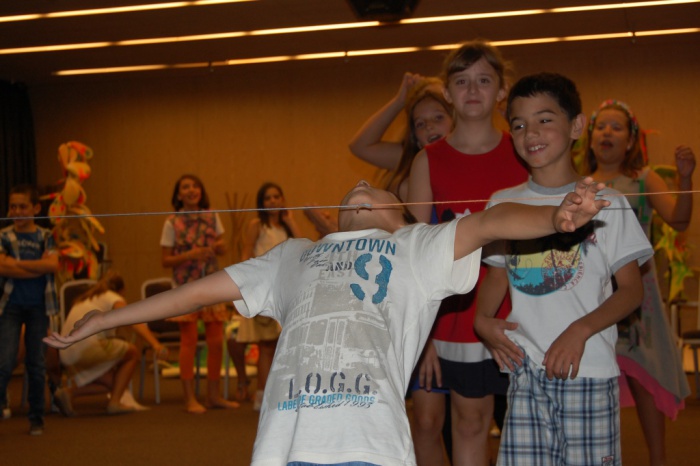 Their common experience allows LakiKids be analogous to leading language camps abroad.
Only direct training is intense, held in the morning and 4 hours 40 minutes. However, in no case be served memorizing a ready knowledge. Training using interactive methods that make children active participants in the learning process.
Adapted for age, discuss life case studies, carry out tasks on projects, make presentations. So children get carried away, interesting they include are creative by enabling knowledge and talents your knowledge absorbed much more durable compared to memorizing.
Learned immediately into practice in the afternoon activities and games, which are also specially selected. Besides being consistent with the main goal – teaching children English, they reveal to the participants and knowledge of the mountains and nature.
Classes in the afternoon and evening are led by animators Bulgarians with excellent English who also have years of experience working with children.
The entertainment in this camp in Bansko are numerous – and in the mountains, and Lucky Bansko Aparthotel & Spa, which is based camp and where children are among the luxury, comfort, comfort.
Some of the entertainment are probably unfamiliar to most children and will be endlessly interesting – horseback riding, paintball, mountain biking, cooking classes, yoga, etc.
Of course, all activities in the mountains children with professional instructors, observe that all safety measures have well-equipped medical personnel.
In fact, children are never alone. For example, classes in swimming pool of the hotel with them has a professional lifeguard, teacher and animator.
In short – an unforgettable holiday and improving English – isn't that your goal?