Any longer separation from home and the familiar is a challenge for the child's psyche, especially when it is the first time.
On the eve of an adventure called LuckyKids Summer Language Camp, many children are experiencing excitement mixed with mild anxiety.
This is a completely natural reaction that subsides quickly with immersion in camp life.
Sometimes, however, the child develops a high degree of anxiety, which can deprive them of a full experience and even traumatize their psyche.
Although the readiness to be separated from the family and the ability to adapt painlessly depend on factors such as the age, experience and temperament of the child, we should not underestimate the role of parents, who can do much in this direction.
How to help the child overcome his/her anxiety before the camp?
The short answer: by helping them realize their feelings and providing them with tools for easy and painless adaptation.
Here are some tips:
Involve the child in choosing a camp or camp shift – invite him/her to browse the LuckyKids page with you, read aloud, explain, show.
Help him/her create realistic expectations – describe the venue; show him/her photos and videos that will take him/her into the positive atmosphere of the camp daily routine.
Cause joyful excitement from the upcoming – buy him/her new clothes, accessories and equipment; talk about the entertainment, games and new friends that await him/her.
Pay special attention to the fact that the camp is entirely in English – do not forget to emphasize the fact that the training is very different from that at school and in no way will "spoil" his/her vacation.
Make him/her feel that he/she will experience something special in the LuckyKids children's language camp – he/she will speak English all the time, practice new sports, meet children from all over the country, etc.
"Rehearse" a break from home – a different length of stay (preferably with an overnight stay) with grandparents or friends will prepare the child for the upcoming separation.
Don't focus on the child's worries – ask open-ended questions like "What do you think about horses?" Instead of "Are you worried about riding?"
Share your personal positive experience from such an experience – what you learned away from home, what friendships you made, how many pleasant memories you kept.
Outline a schedule for phone calls or conversations – explain to the child that he will be able to communicate with you without any problems during his stay in the camp.
Do not show your own worries – your (un) calm and (un) confidence are transmitted naturally to the child.
Do not belittle his/her anxiety with superficial assurances such as "You have nothing to fear!" or "Everyone loves to go camping!" because you risk the opposite effect.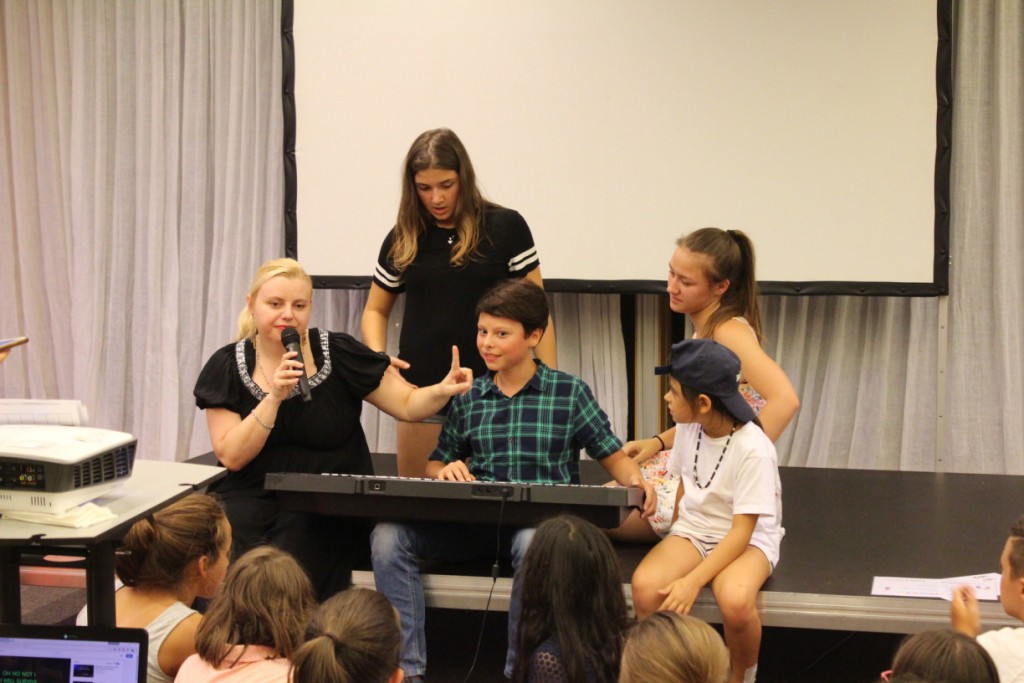 Which signs of anxiety are really disturbing?
More sensitive and attached children may also experience more severe symptoms of anxiety, which should not be ignored.
These include, for example:
Physical symptoms of fear such as cold or cold hands, stomach cramps, fatigue, headache and nausea;
Excessive crying, hiding and / or unwillingness to talk;
Nightmares related to separation, restless sleep and frequent awakenings;
Questions like, "What if something happens to you or me when I'm away?"
If on the eve of the summer camp the child's reaction is so serious that it interferes with normal life, in all probability he is simply not ready to walk the road alone.
In this case, our recommendation is to accompany him/her to the camp.
And you, the parents, are you ready to send your child to summer camp?
Parents can also be seriously anxious when separated from their children.
In their excessive anxiety, they often call the camp, even come to the place to make sure that their child is well, thus conveying their own anxiety.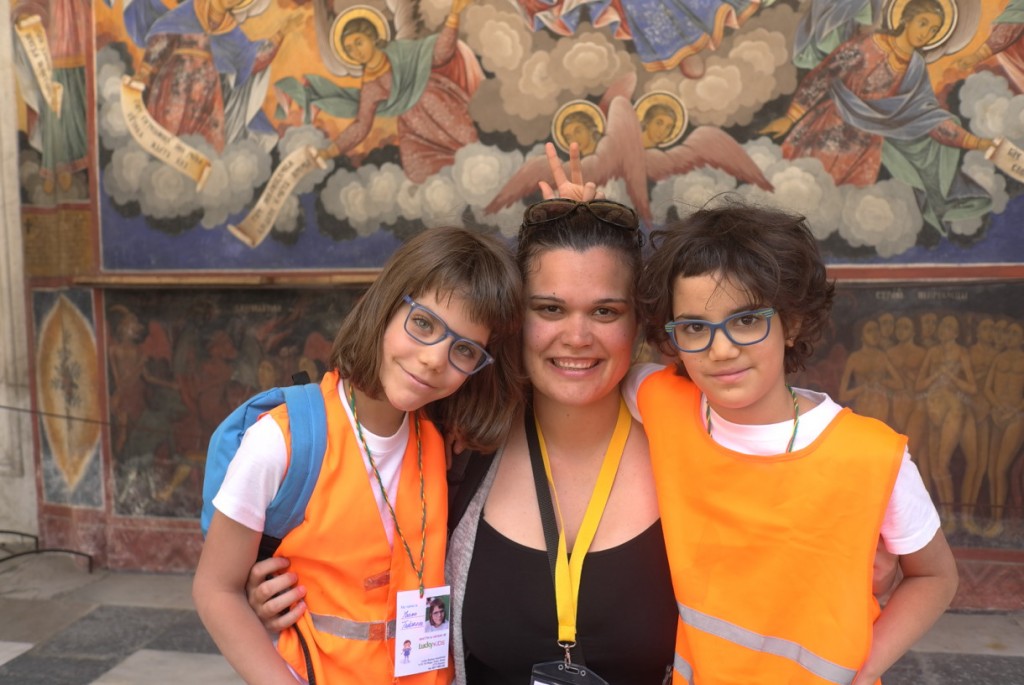 Our advice to such parents is to remind them that the children's camp helps their child to develop:
independence
sustainability
self-confidence
social adaptability.
This is a normal part of emotional and cognitive development, and the best thing you can do is be proud and supportive.
What are we, the camp staff, doing to reduce the anxiety of children and parents?
By sending your child to LuckyKids children's language camp, you entrust him/her into the hands of a team of professionals who are committed to caring for him/her at all times, including at night.
We have created an organization for analysis, monitoring and control, which ensures the smooth and safe conduct of camp activities and at the same time ensures the peace of children and their loved ones.
It is also important to know that:
We are available to parents for questions and information by phone or email 24/7.
We give more anxious parents the opportunity to view photos of our adventures every day.
Children at LuckyKids hear from their parents every day.
For those of them who show signs of stress, anxiety, crying or have problems with communication, we provide additional support – a member of the team works individually with the child until the problem is eliminated.
Every child needs a different time to adapt, especially when there is no previous experience of separation from the family environment, although in general adolescents are flexible and get used to about a day or two.
To support the process, we work with parents, relying on their support and assistance.
In very rare cases, the adaptation may fail – then we recommend ending the child's stay.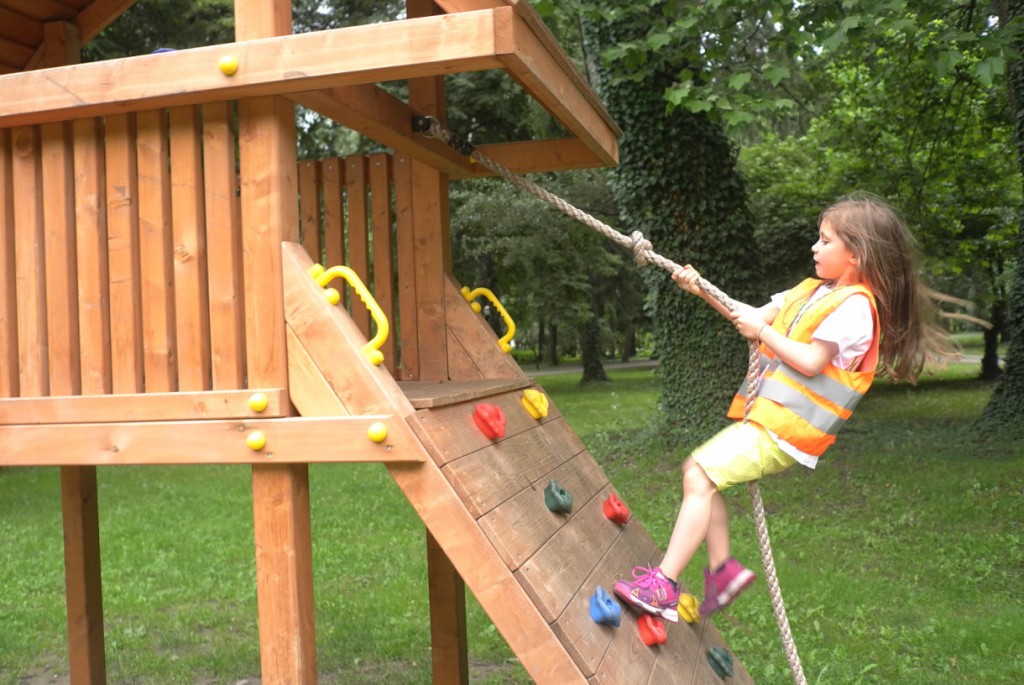 Why send your child to a language summer camp?
The reasons can be both completely prosaic and important for building a child's personality.
Here are some of them:
The child is bored
He/she loves adventure
He/she needs to put into practice what he/she has learned in English during the year
It is difficult for the child to communicate in a new environment
You are looking for a way to expand his/her worldview
You want him/her to experience something new and different
You want to take him/her away from the computer or polluted urban environment
You want to show him/her that rules are not necessarily a bad thing
You want him/her to change the social environment and gain more life experience.
We sincerely believe that as different as children and their parents are, so different are the reasons we can find. And what is yours?☺