Do you know what is good for your children at LuckyKids International language camp in Bansko? Everything!
Your kids will be satisfied and you too. Them, mostly because of the unforgettable vacation filled with many joyful emotions and interesting new acquaintances; and you, because during their stay at this camp in Bansko your children notably and quickly advance in knowing English.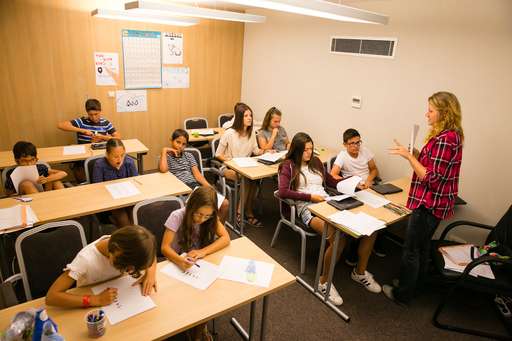 LuckyKids is a camp in English – all activities include it. By noon, there are classes in the language school. Afternoon and evening lessons are applied in practice in communication between children from Bulgaria and abroad in selected various activities, led by animators.
So, being constantly in an English speaking environment, children activate their whole vocabulary and enrich it, they understand the language more quickly and easily in various spheres, including the daily household level.
The entire program of the camp – the selected training material, methods of teaching, combined with the appropriate entertainment – is made especially for LuckyKids and the world's leading language camps.
This, of course, includes requirements for security and safety for children.
The camp is based at the luxury hotel "Lucky Bansko", which is internationally recognized and comply with all conditions for holding children's holidays: from norms for fire safety and emergency, to the fact that there are no sharp edges and breakable windows, and the floors have carpet.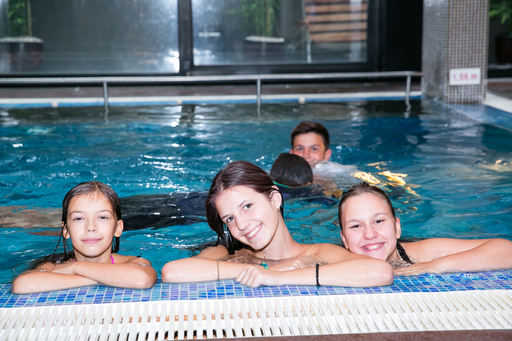 LuckyKids is teaching English to children from 5 to 14 years, according to their current level of proficiency – from beginner to advanced, so they are separated into groups. These groups are up to 10 children who personally meet one teacher and one animator. This ensures individual approach to each child.
The team of teachers in LuckyKids is very strong. They all come from English-speaking countries, they were born in English environment. Moreover, they have extensive experience in teaching English to children in different countries and even different continents – from England and Ireland to the USA. Among them is a teacher who also worked in the United Arab Emirates and Russia. The team also includes a coordinator from the English Department.
This summarized international experience with different educational systems and methodologies has allowed the team to create the overall program. It is consistent with the fact that one kid has more desire to learn something if it's interesting.
So the "groups" work on the implementation of tasks of group projects on interesting topics, make presentations, discuss case studies, guided by experienced teachers.
This enthusiastic children, they include creative and active in the learning process, absorb the material easily and permanently. And besides learn the language and different life and scientific topics, they learn to work together, and quickly navigate the new environment.
After classes in the language school, followed by activities and entertainment in the afternoon and evening, which again uses the English language. Here are leading animators who are Bulgarians with excellent command of English and with long experience in working with children.
Entertainment in this camp in Bansko are indeed numerous and diverse. Evenings include treasure hunt, neon party, pillow fight, night of nationalities, bingo night, evening of "Truth or Dare", etc.
Among the entertainment on the mountain are horseback riding, picnics, hikes, excursions, mountain biking, paintball. As mentioned, safety is provided by the world's leading practices.
In the 40-minute walk with horses for example, the groups consist of 6 to 8 children with 4-6 instructors; There are helmets and very strict inspection equipment. In times of the indoor pool is there a professional safeguard, there is a teacher and an animator.
In practice, children at  LuckyKids are never left alone. Together with them on every floor of the hotel stay educators and animators, which guarantees the safety of kids in the rooms at night.
In brief – security, entertainment, improved English and everyone is happy: your kids and you. Just take a look at what program of LuckyKids to select. 
https://www.luckykids.bg/en/team/