Even children who do not speak English successfully break the language barrier in the first two or three days at the international language camp LuckyKids. And then they adapt to the camp. That's what practice shows in this camp in English, located in Bansko.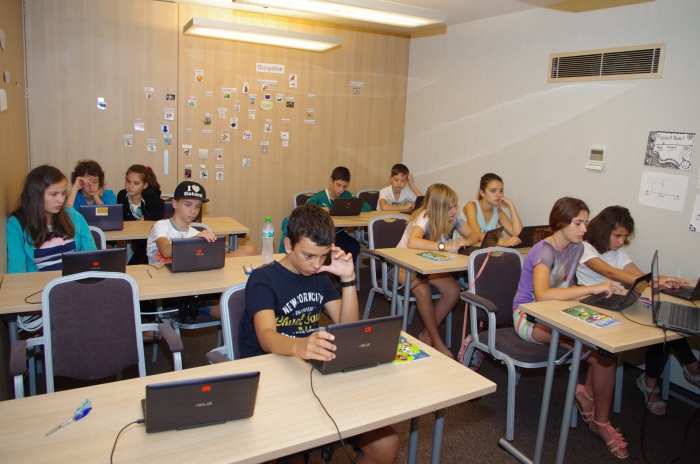 LuckyKids is a holiday camp with teaching English to children. Kids from Bulgaria and abroad, aged from 5 to 14 years, take part in 7 or 14-day courses.
All activities in this kids Camp – from getting up in the morning, during classes in the language school, to the activities and games in the afternoon and evening – are handled in English only.
Thus, children are constantly in an English speaking environment, so they accept the language naturally and quickly. They are divided into groups of 10 participants, as for each group there's a personally responsible teacher and animator.
The English is native to the teachers – they all come from English-speaking countries and have extensive teaching experience from the education systems of different countries. The animators are Bulgarians with excellent command of the English language and also with long experience in working with children.
The program consists of teaching staff which utilizes the world's leading methodologies for language camps, teaching material was specially selected. The goal is for children to have fun while they are being actively involved in learning. The teaching methods are set accordingly to the individual level of proficiency for each child, which can be either primary or secondary.
In the language school kids perform creative tasks on projects, make presentations, discuss interesting topics, while being guided by the teachers. This stimulates them a lot. And besides that, they absorb language skills in different subject areas and topics in life, children learn to work together and to quickly adapt to new situations.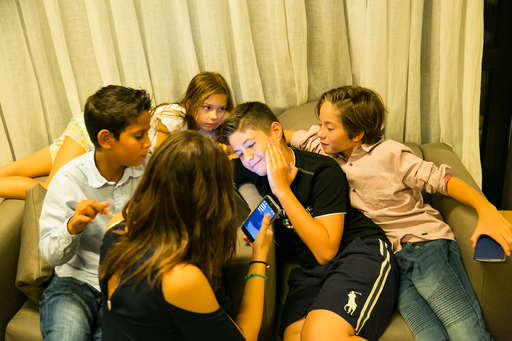 The material, learned by noon, is immediately put into practical use and "verification" by the entertainment program in the afternoon and evening. When the communication between children is performed in a natural way, the knowledge is consolidated easily and permanently. It relies on the educational effects of social learning, again guided by an expert team in the camp.
The entertainment in LuckyiKids is various. Especially exciting for children of different nationalities are the evenings with gala dinners. From large and very cheerful parties to the pillows fighting. There are also neon parties, night treasure hunts and more.
There are games in the mountains too, with experienced instructors, all safety and well-equipped medical personnel. The horseback riding, which all the kids love, involves groups up to 6-8 children supervised by 4-6 instructors who take care of the safety of the riders.
There are also mountain biking, picnics, hikes. The team also organizes interesting excursions – for example at the "Nicopolis ad Nestrum" fortress or at the "Dancing bears" reserve in Belitsa, etc.
It's important to note that the safety measures for all activities in LuckyKids meet the international requirements and children are never left alone. Like in swimming hours there's a mandatory professional lifeguard and two more people – a teacher and an animator.
LuckyKids is based at the luxury Lucky Bansko Aparthotel, which is especially adapted to the last detail for the presence of children and children's vacations – for example, there's no breakable glass and sharp edges, and floors have carpet everywhere.
On each floor with children there are housed animators and educators who provide security at night.
What could be a more exciting and meaningful vacation for your children than this?
https://www.luckykids.bg/en/about-us/